Office Partitioning
Do you have an open plan office but would like to create internal private areas?

Then perhaps office partitioning would be the solution. We can provide a complete range of office partitioning from a basic partition screen, acoustic & fire rated performance office partitioning, frameless glass office partitions, to a state of the art office partitioning system.
Working with all the industry leading manufacturers we offer a office partitioning package suit your performance, visual & budget requirements.
Capital Office Partitioning are approved to specify, supply & install Tenon Partitions, we recommend Tenon and their comprehensive range of partitioning systems to meet all your needs.
As well as Office Partitioning, Capital Office Partitioning can also provide you with the complete solution including.
Every year we have continued to excel in our specialist industry being involved
in a diverse range of projects including: Corporate & commercial premises Retail establishments Industrial workplaces Training & educational environments Public transport National utilities service industries.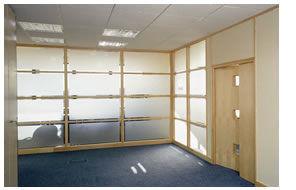 Timber Office Partitioning Systems
The superior luxurious finish that's both visually appealing and natural the best has got to be Timber Partitioning. Offering both Veneered and Solid wood partitioning systems. Our Timber Office Partitioning can be used for receptions, conference facilities, board rooms, executive suites and the first class business environment. Click here to see our Timber Range of Partitioning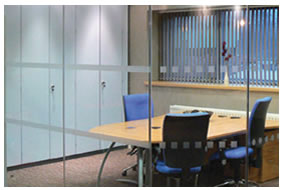 Glazed Partitioning Systems
Truly the most modern and high tech finish, if you want to make a statement in your company image or simply remove the walls while still allowing separation of your office space glazed partitioning will be just for you, offering both framed and frameless varieties. Click here to our Glazed Partitioning Systems
Dry Wall Partitioning Systems
Ideal for creating the traditional office corridor, staff toilets, private conference room. The most cost effective solution this also is one of the most speedy in construction and installation, please contact us for your free no obligation site survey and quotation.